Today was a great day because I finally delivered the quilted pet portrait of Tinkerbelle to her parents. Tinkerbelle was there and she was none the wiser of course, but Mom and Dad were thrilled with the quilt.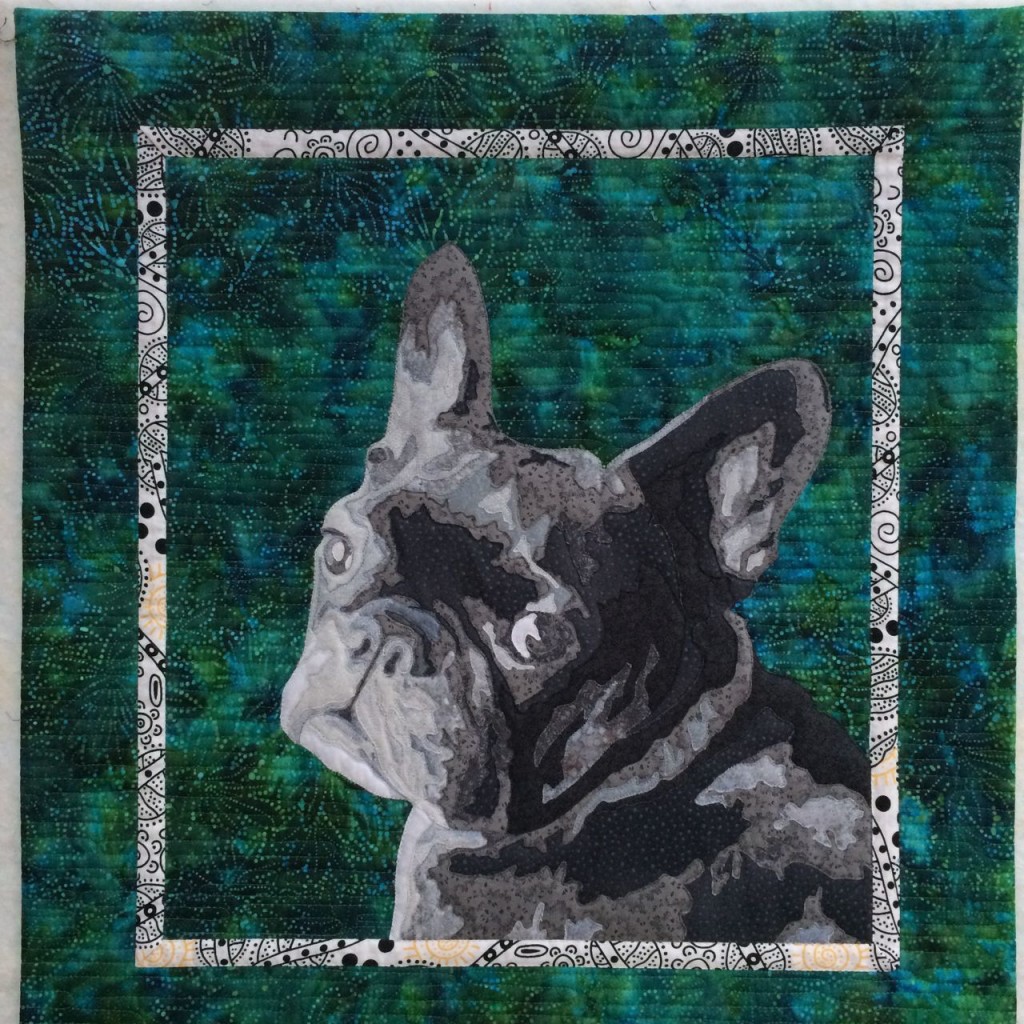 Without further a-do, here is the last instalment of this series explaining my technique for quilting a pet portrait.
Step 13
The final step is to finish the outside edges and add a hanging sleeve and a label. This is no time to gloss over the details and rush to the finish line because the quality of workmanship here can make or break the piece. The traditional finishing method is to square the quilt up and add a single or double fold binding which creates a narrow outside border. I prefer just a single internal border in my portraits so I add a facing to give the edge a clean finish. The facing is simply a 2 1/2" wide strip of matching fabric (a separate strip for each edge) that's stitched to the front of the quilt and then turned to the back and stitched down by hand. To save time, I prepared the hanging sleeve and attached its top edge to the upper facing strip before it was applied to the quilt. Once the facing was secured on the back, all I had to do was stitch the lower edge of the hanging sleeve to the back.
I always record my name and the date the quilt was finished on a quilt label and I have a template on my computer for this purpose. I print the quilt label onto fabric, fuse it onto the back of the quilt with Mistyfuse and then secure it with an invisible hand stitch. Then it's time to have one last look and photograph the portrait before preparing it for transport to its new home….and sigh with satisfaction as another dog is added to the dog house.