Oh, the details! Today I'm showing you some of the details that I glossed over in my last post about making fabric portraits. Belle, the French Bulldog is progressing nicely and today we'll pick up at Step 5 .
Step 5
Here is the transparency that I traced from the posterized photo. I spent hours deciding on the values of the greys and blacks and the sequence that the pieces will be laid down.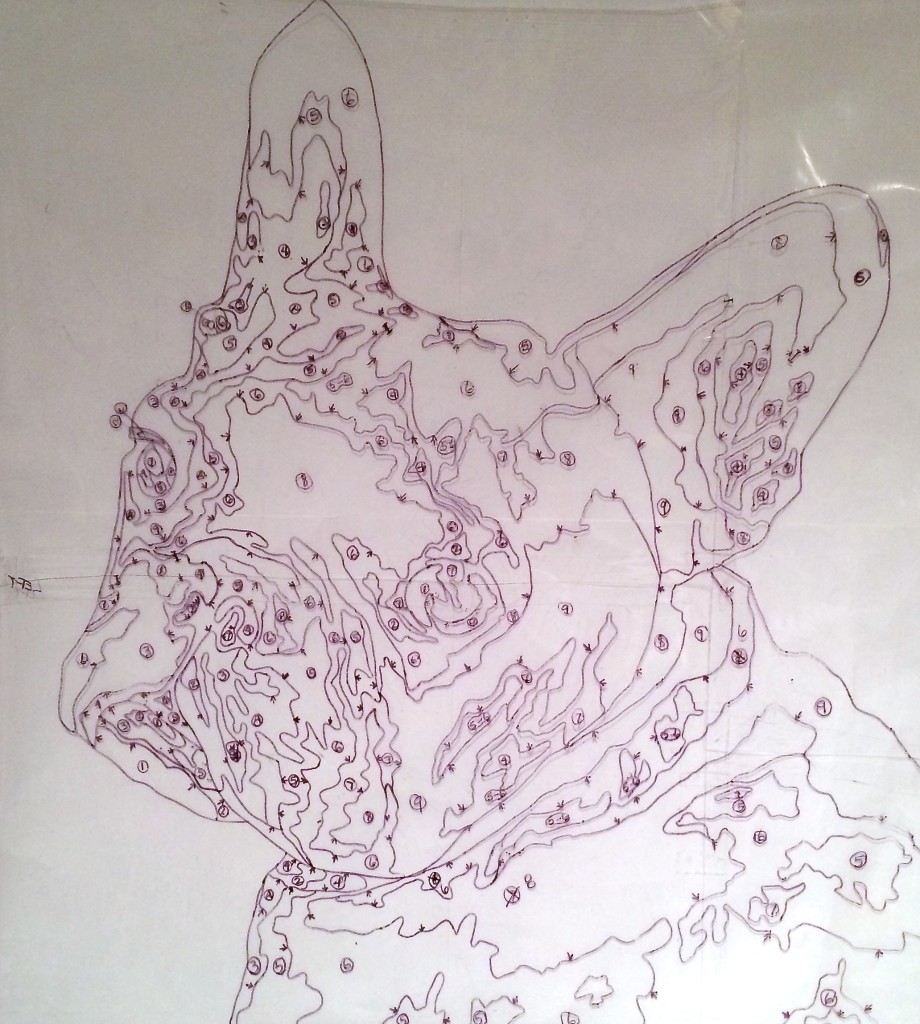 The sequence is important because it satisfies one of the key design principles at play here: when one object overlaps another, it creates depth and perspective in an otherwise flat plane. In the case of fabric, pieces that are further away need to be a bit oversized to hide their raw edges under the closer piece. I mark the lines with tiny arrows to remind me to add an extra smidge of fabric to these edges when I cut them out. It makes for a very complicated looking map but it's the detail that produces realism and that's what I'm after in this portrait.