The latest dog portrait has finally graduated from the design wall to the dog house. Welcome, Gus … formerly known as Max!
Each portrait I make provides an opportunity to try something new and this time, I decided to make a strip pieced background. Orienting the strips on the diagonal seems to enhance the sense of depth and add extra punch to that big pink tongue. I also decided to use more colour in the eyes, nose, and mouth, again emphasizing these great features.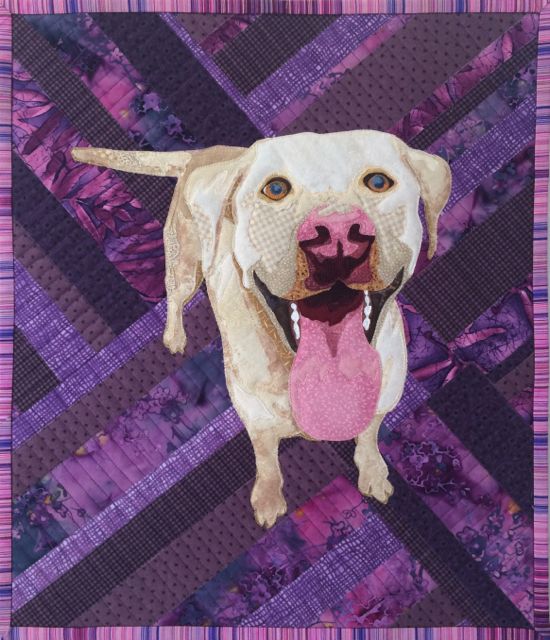 Gus waited a long time on the design wall as I spent almost a month touring by bike through France this summer. Now that I'm back and rested from towing my possessions behind me on my bicycle over 1400 km from the Loire Valley to Provence, I'm in the studio and making dog portraits again. All that pent up creativity is getting released. Ahhh… that feels good.
I have also been working on improving my brand and the first item on the improvement list is to change the domain name of my website to 2dognightdesign.com. More exciting changes will follow. Thanks for staying tuned to my journey as it evolves in the world of dog portraits.